K&C allowed THE 101's planning team to make their intimate wedding all they'd ever hope for and more.
With just under 100 guests, the couple was able to socialize with everyone, and make their guests feel right at home.
Once married under the natural brick arch on our red brick wall, the newly married couple joined their guests for a lively cocktail hour provided by Emerald City Cocktail.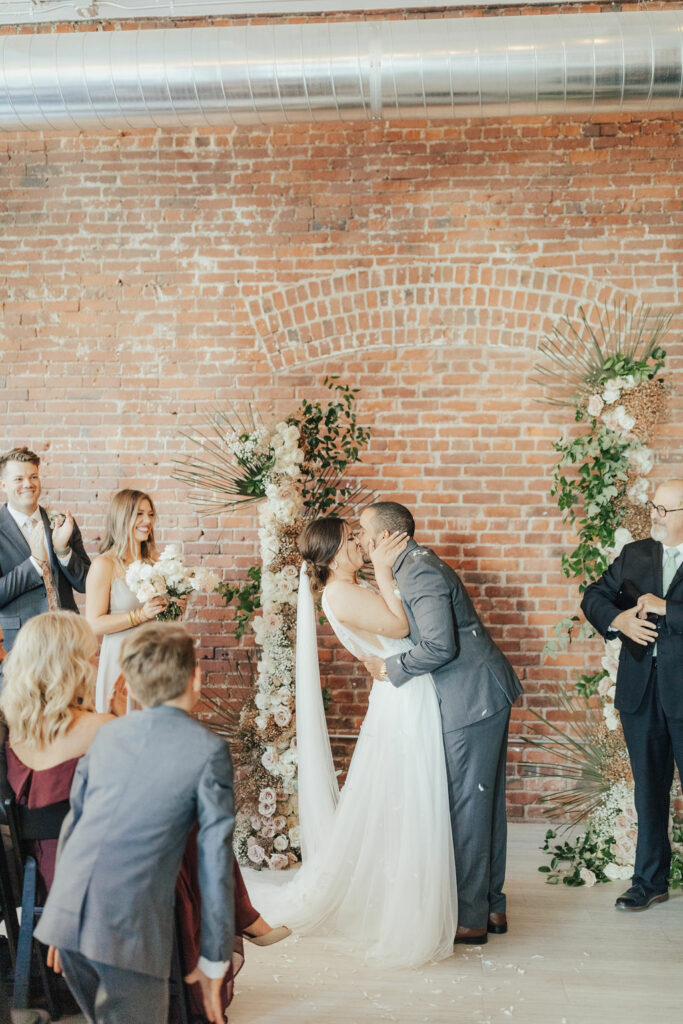 The bartenders served up some tasty signature cocktails that left guests feeling extra peachy!
Peaches were a big part of their decor scheme, in addition to other unique elements such as an old fashioned telephone for guests to leave a voicemail in lieu of a traditional guest book!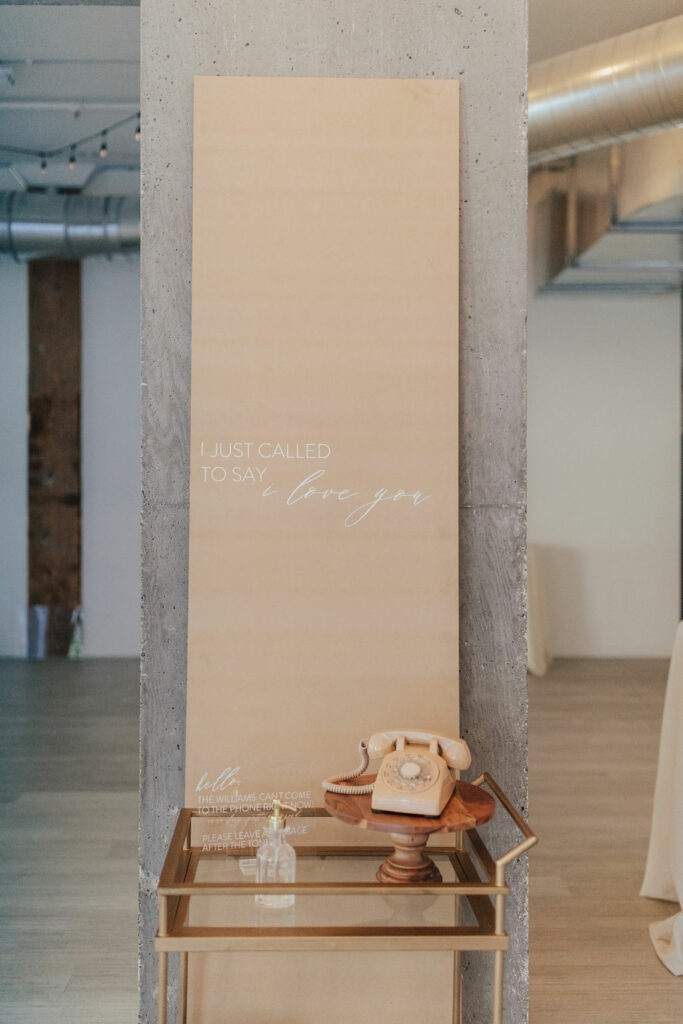 The messages from their guests are memories that the couple can re-listen to and treasure forever.
The large table seating chart was handmade by family members in order to create the beautiful statement piece.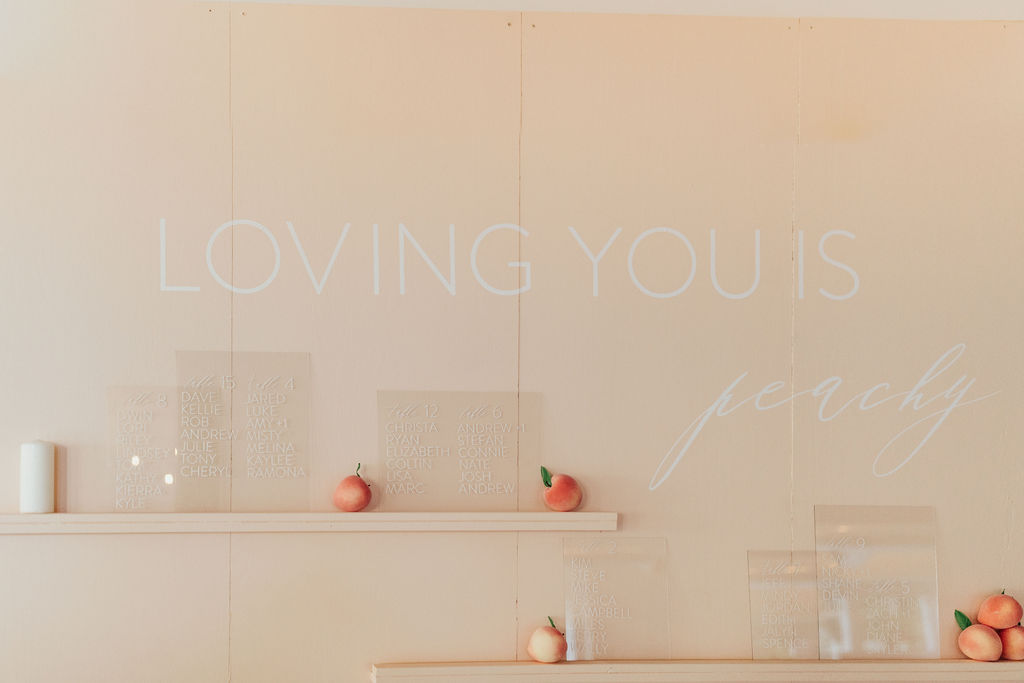 After the merriment of cocktail hour, guests were invited to be seated for dinner…but not a traditional dinner. K & C wanted to keep the evening casual and serve food that they loved and knew their guests would also love.
Pizza, it was! The pizzas were served fresh off the fire, and guests raved about the delicious comfort food.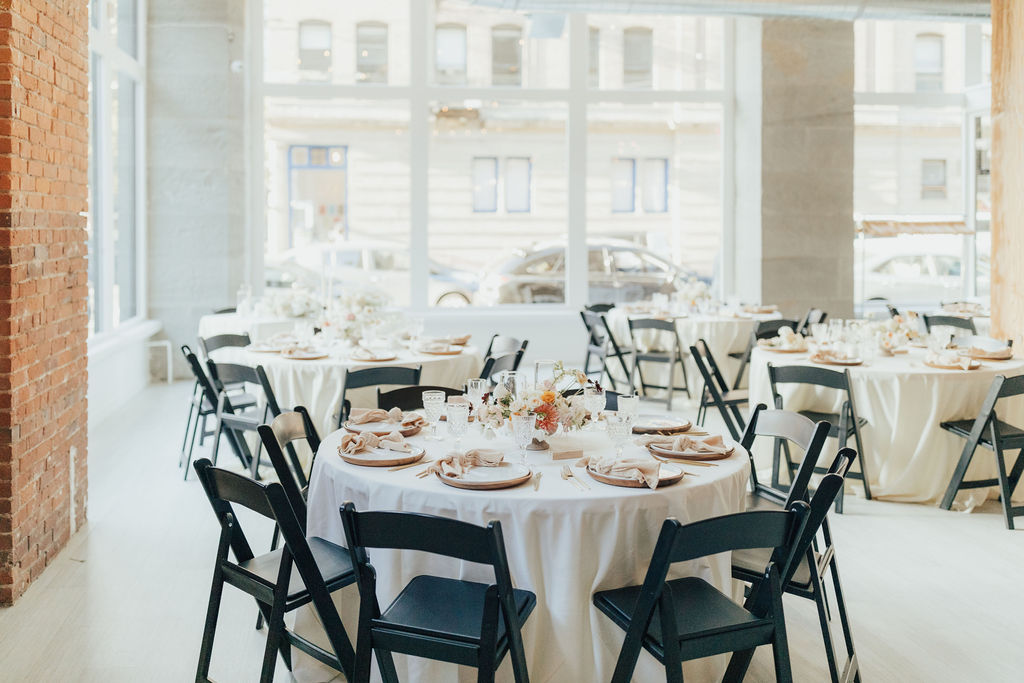 The beaming couple then basked in golden hour light by the water's edge for their first photos as husband and wife. Did you know THE 101 is only 2 blocks away from the waterfront? This makes it the perfect place for wedding day portraits!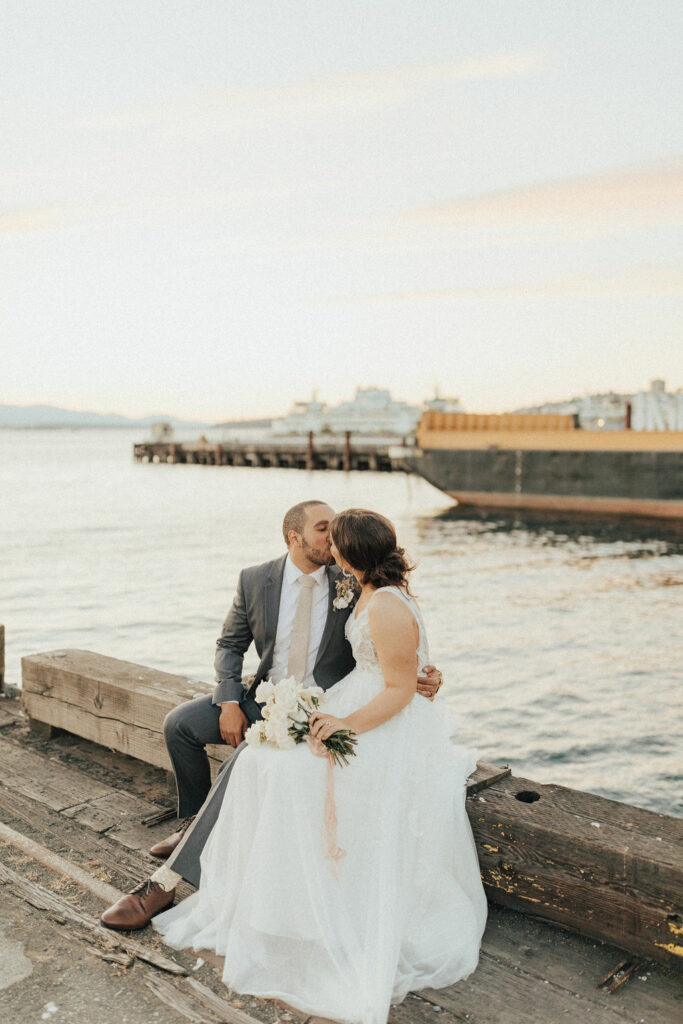 With the use of THE 101's in-house photo booth, guests were able to take a break from dancing to capture memories they'll treasure forever!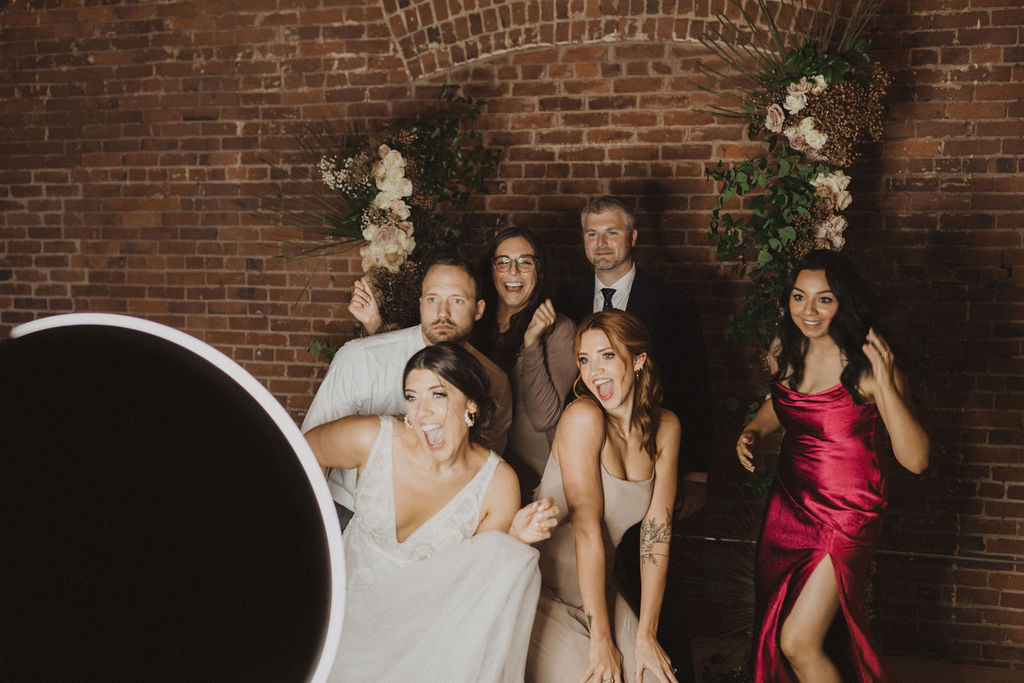 K, C, and their guests danced the rest of the night away, and at the end of the reception, had an extremely photo-worthy grand exit!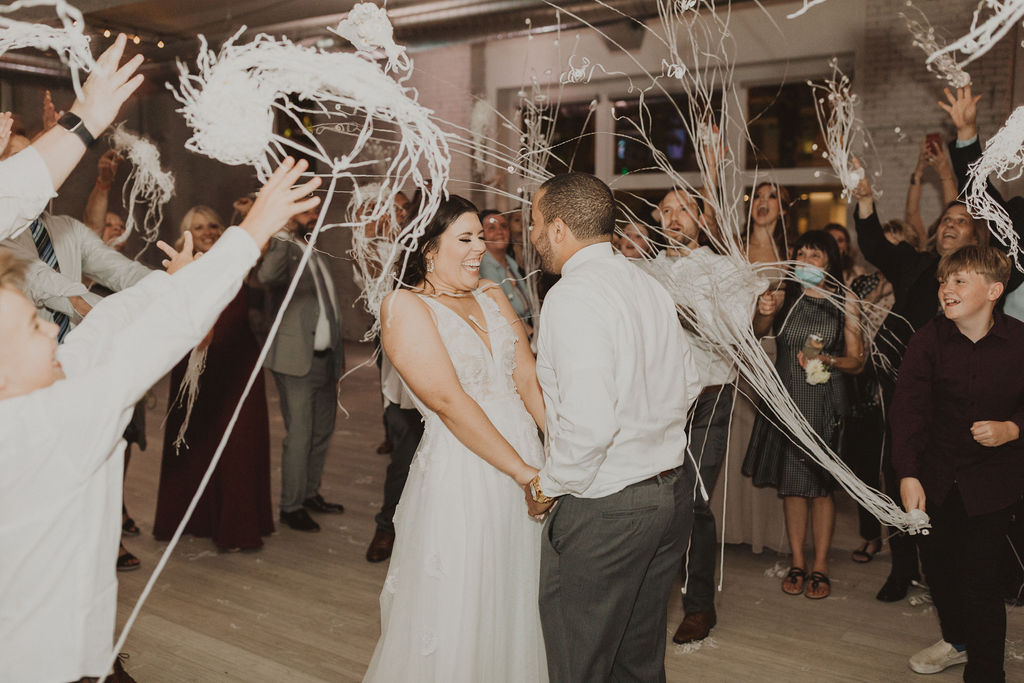 Congratulations again, K & C!
A special thank you to our vendor team:
Photographer: Rachel Syrisko
Beverage: Emerald City Cocktails
Caterer: Veraci Pizza
Florist: U Love for Flowers
Dessert: Honey Crumb Cakes
Rentals: Balancing Balloons
Specialty Rentals: Fanciful Rentals
Venue + Planning: THE 101