On Stephanie and Danny's wedding day, THE 101 was filled with their close family and friends ready to finally watch the couple get married.
The couple's love for each other was expressed through their vows they had written to each other, and guests were able to get a look into their relationship along with some inside jokes as well.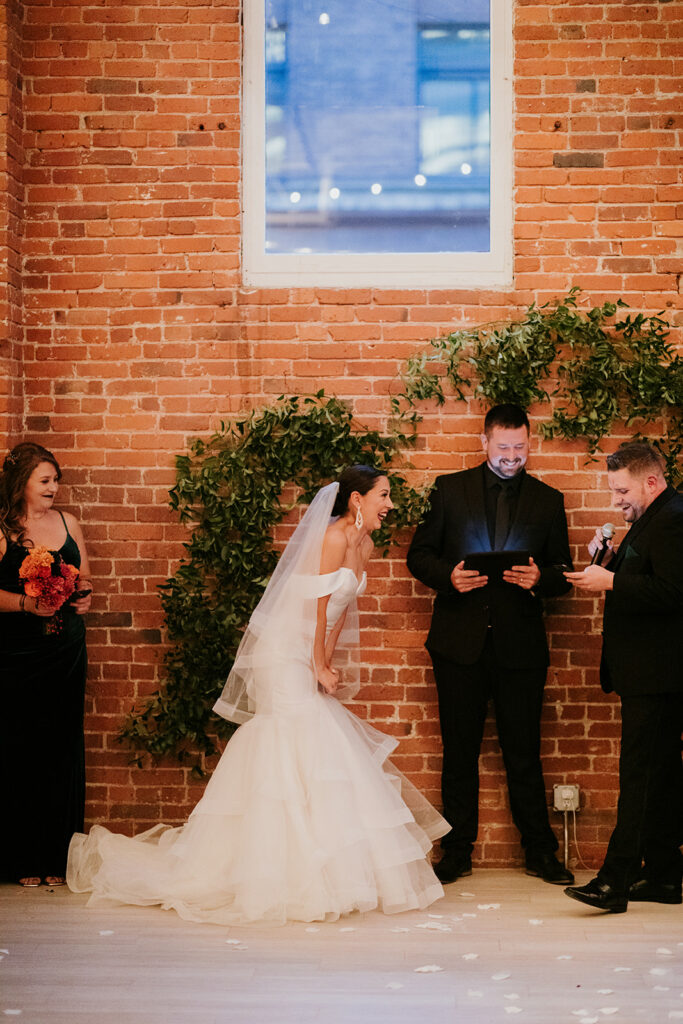 During Stephanie's vows, she brought out a cardboard cut out of a famous musician, which was a hit!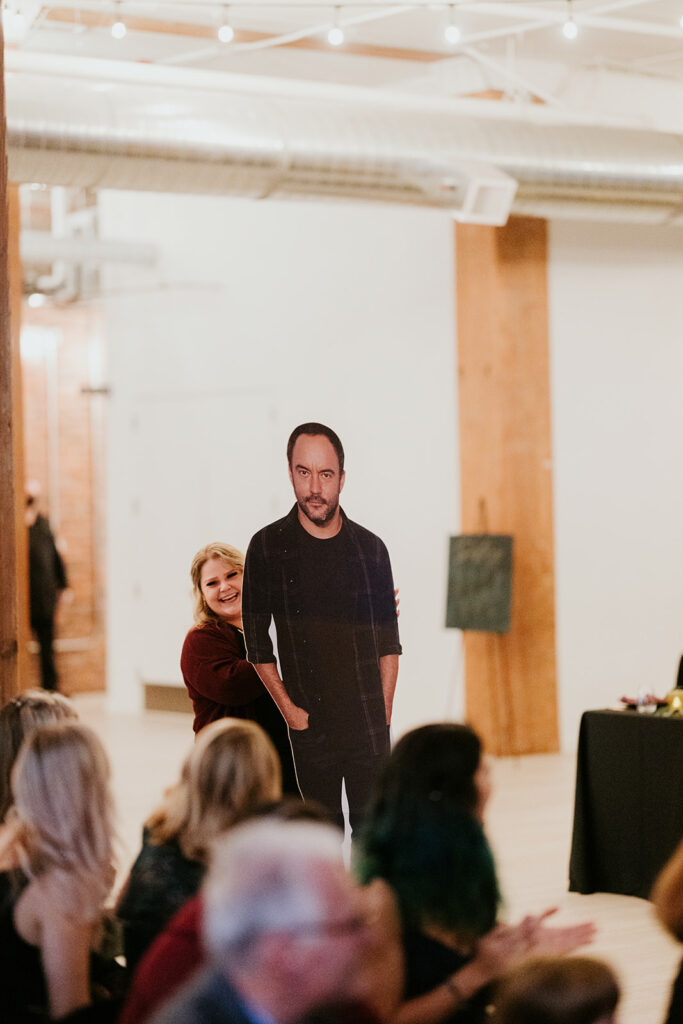 The reception tables were set with long candlesticks running down the center, and the glow from the candles made the deep jewel-toned decor pop, giving the room a dark romantic atmosphere.
Guests not only got to learn about the couple during the ceremony, but got to join in some of the couple's favorite traditions with dinner being their favorite Mexican food!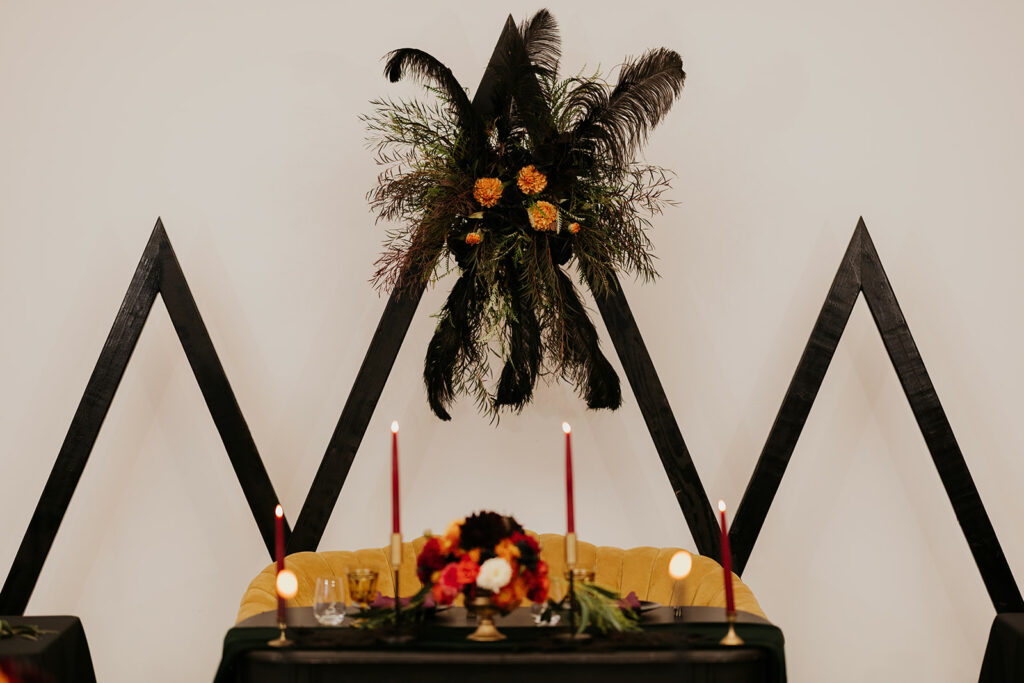 Two lounges were available for guests to relax and catch their breath from the dance floor, as the couple wanted to create an atmosphere where everyone could enjoy themselves!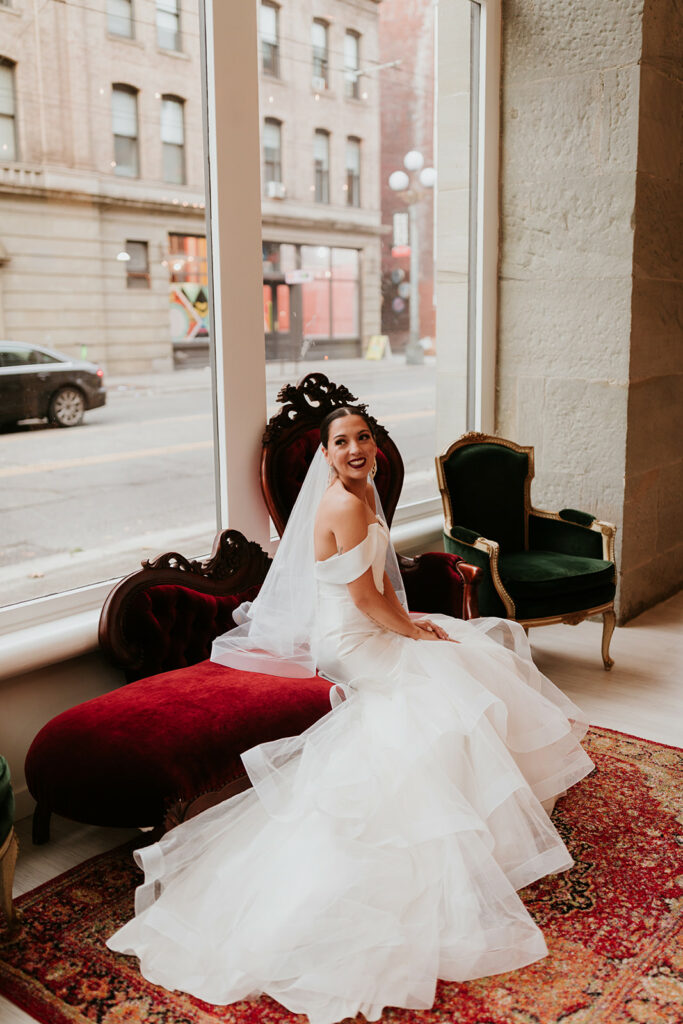 Once everyone had their fill of incredible food, the night moved into toasts and special dances. After that, the party got started, and the rest is history!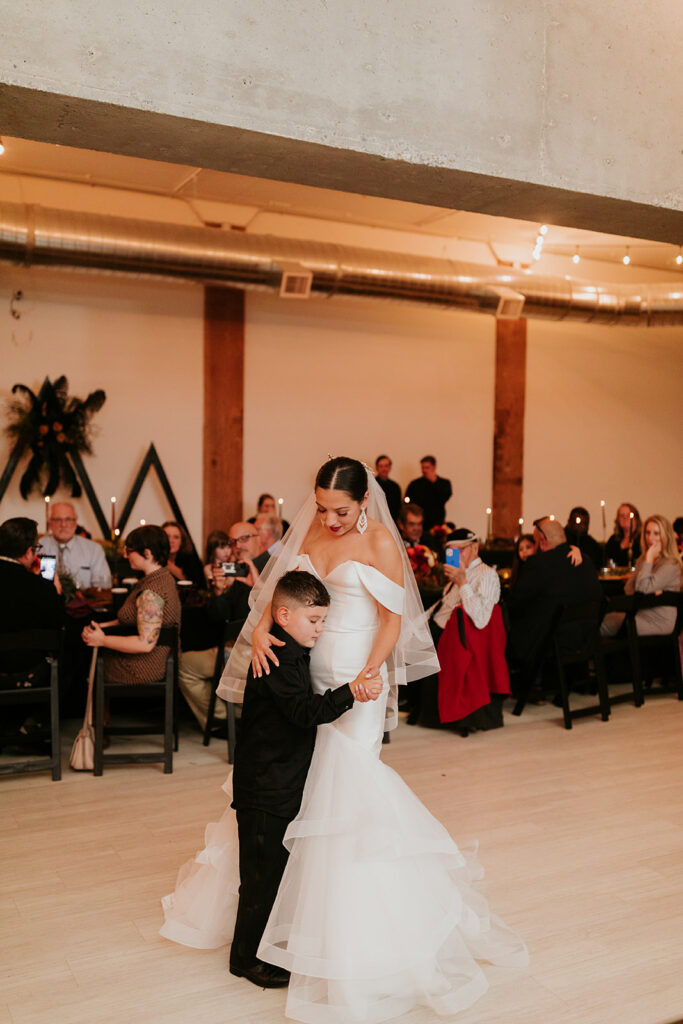 Venue: THE 101
Florals: Family Friend
Rentals: Pedersens
Specialty Rentals: Vintage Ambiance
Beverage: Party on the Rocks
Catering: Pecado Bueno
DJ:Indica Jones
Photography: Breonna & Kevin
Planner: Elevated Events by Tosha Photo booth: FunShots Booth